JOverseer v1.16.17
Enh: Orderchecker should now be checking for duplicate skills.

Enh: Orderchecker now spots missing orders.

Fix: various incorrect CME data.

Fix: Ticking the 'show climate' option on the Map Options View works again. You will only see changes if the selected turn was imported with this fixed version.

Fix: Camps really can't feed troops.

Fix: 585 is not a skill.

Fix: Don't restrict the spells a character can cast if they hold an artifact.

Fix: Order results weren't available if the character Id had trailing spaces.

Fix: Mage vs Mage challenges were confused over who won.
NOTE: You cannot auto-update from within JOverseer unless you make the following change to your existing JOverseer installation: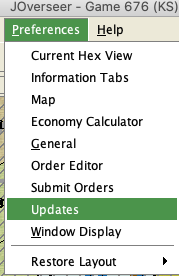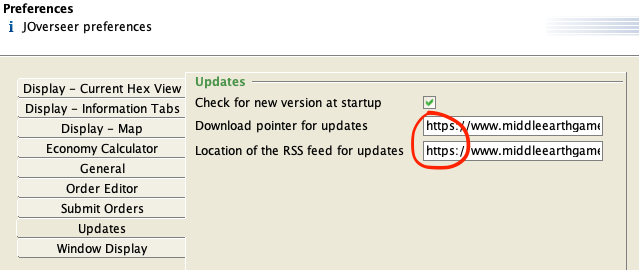 Make sure that both update URLs above are changed from http to https (just add an s to the end of http).
Then, you can update…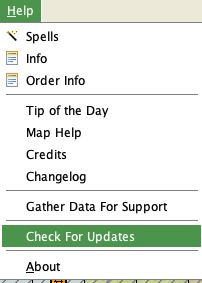 You then should see this…click Update.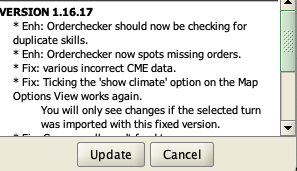 If you have any problems with the steps listed above, you can download and install the new version of JOverseer.